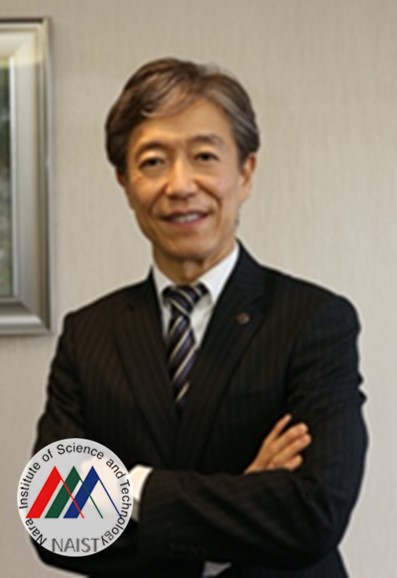 President, Nara Institute of Science and Technology (NAIST) in JAPAN
    Dr. Kaz Shiozaki was named the eighth president of the Nara Institute of Science and Technology (NAIST), Japan, in April 2021. He was formerly a Professor and Deputy Director of Division of Biological Science at NAIST. He also served as Advisor to the President on Global Partnership from 2013 to 2017 and as Advisor to the President on Education from 2017 to 2019 at NAIST.
    President Shiozaki received his BSc in biology from Kyoto University in 1987, and his MSc and PhD in molecular biology from Kyoto University in 1989 and 1992, respectively. He then spent several years conducting postdoctoral research at The Scripps Research Institute in La Jolla, California, as a Human Frontier Long-term Research Fellow and an American Cancer Society Senior Research Fellow. In 1998, Dr. Shiozaki joined the Department of Microbiology at the University of California, Davis (UC Davis) as an Assistant Professor. In 2002, he was promoted to Associate Professor of Microbiology with tenure at UC Davis, and he also joined UC Davis Cancer Center as an Associate Member. In 2008, he was named Professor of Microbiology, and Member of UC Davis Cancer Center. In 2011, he was appointed as a Professor in the Graduate School of Biological Sciences at NAIST, and an Adjunct Professor in the Department of Microbiology and Molecular Genetics at UC Davis. Dr. Shiozaki has published in the field of molecular and cellular biology of signal transduction, with a particular focus on eukaryotic mechanisms that sense and respond to environmental stress and nutrients. He was a US National Academies Education Fellow in the Life Sciences from 2008 to 2009.